Welcome to the Houston Alaska Chamber of Commerce inc.
|
home


2010 pike derby archive

2010 3rd Annual Mat-Su Pike Derby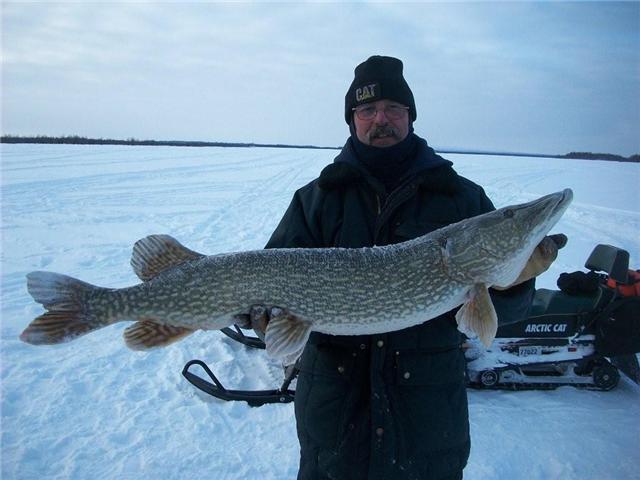 Lowell Burgett Heaviest Pike 22 lb 12 0z
Todd Mathiesen Longest 44 inches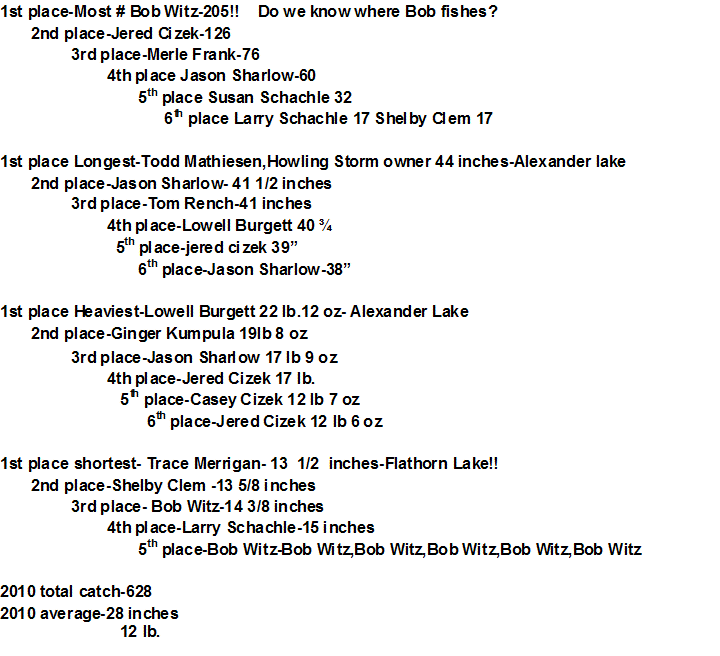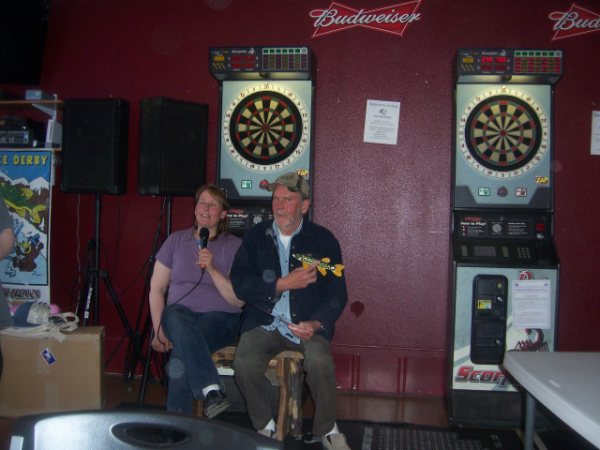 Bob Witz Most Number of Pike 205
Bench By Mark and Robin Braaten-Expedition Homes 3rd Year Sponsor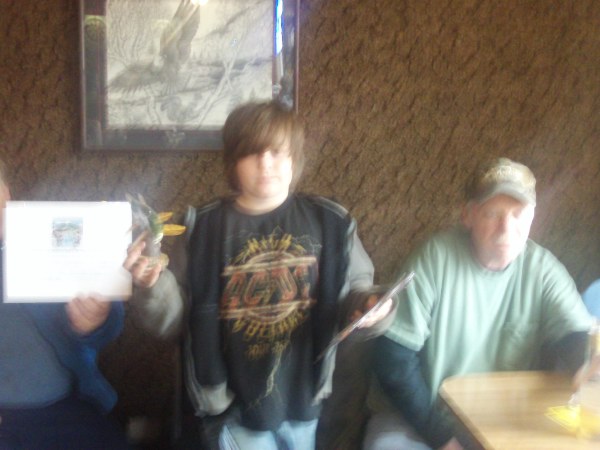 Trace Merrigan shortest 13 1/2 inches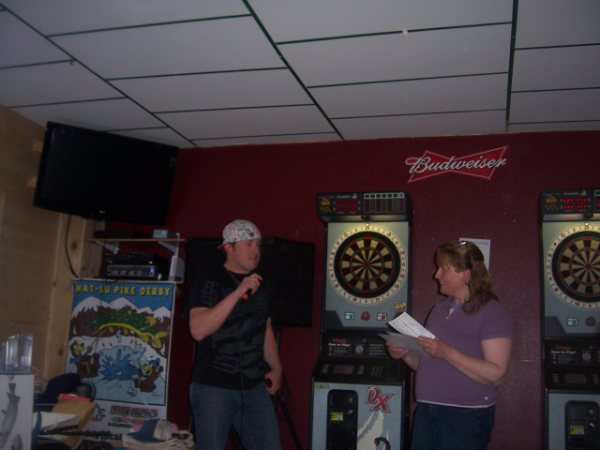 Jered Cizek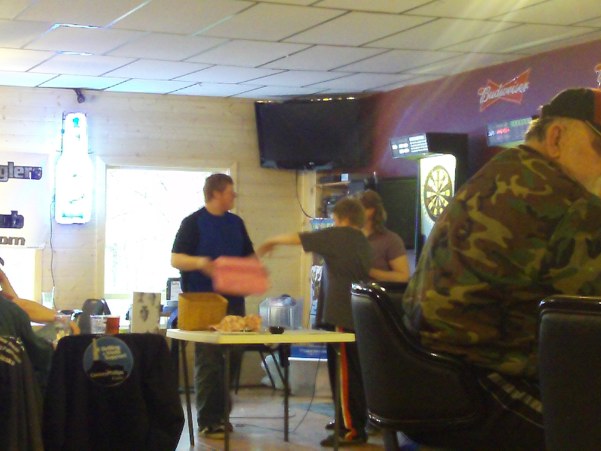 February 1- March 31, 2010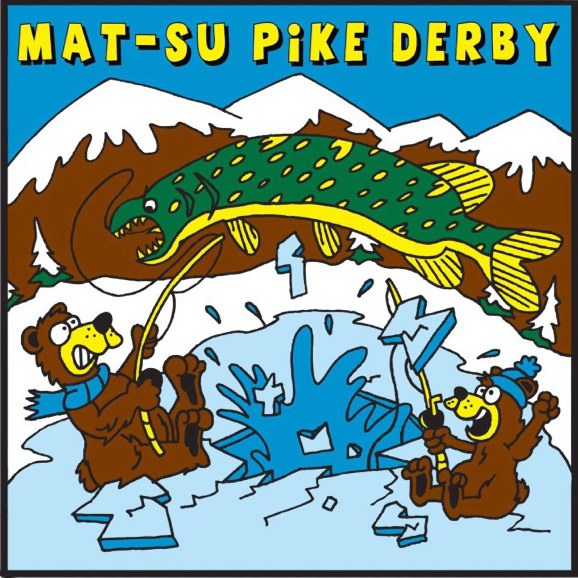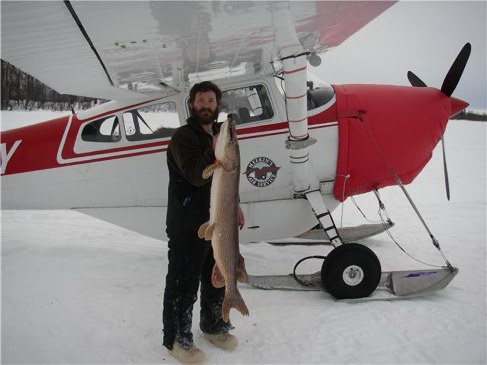 49 inch pike from Alexander Lake. Thanks Dave and Sam!!!
Final Weekly winners:March 31, 2010
Shortest -16" Bob Witz
Longest-40 inches -Jered Cizek
Most number-64- Jered Cizek
Heaviest- 16 lb 1 oz Jered Cizek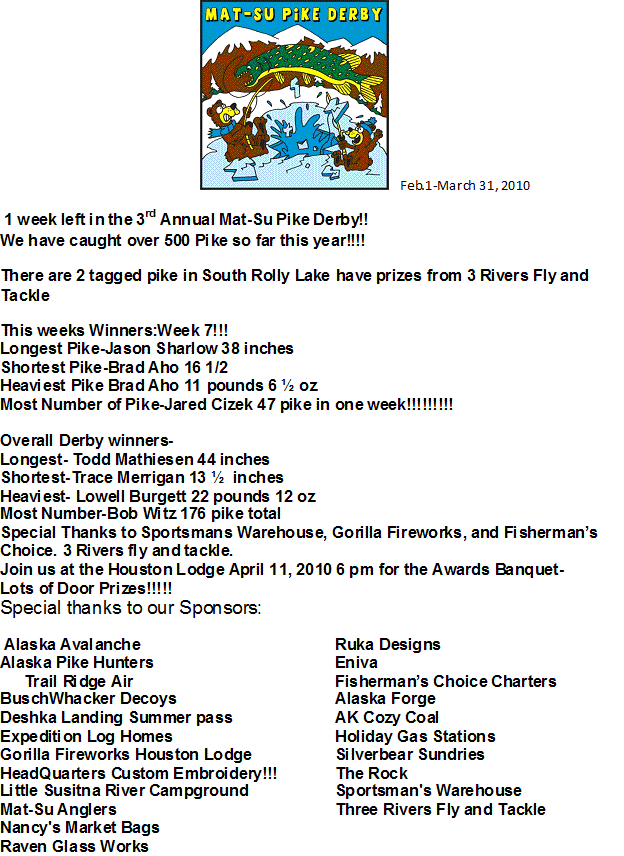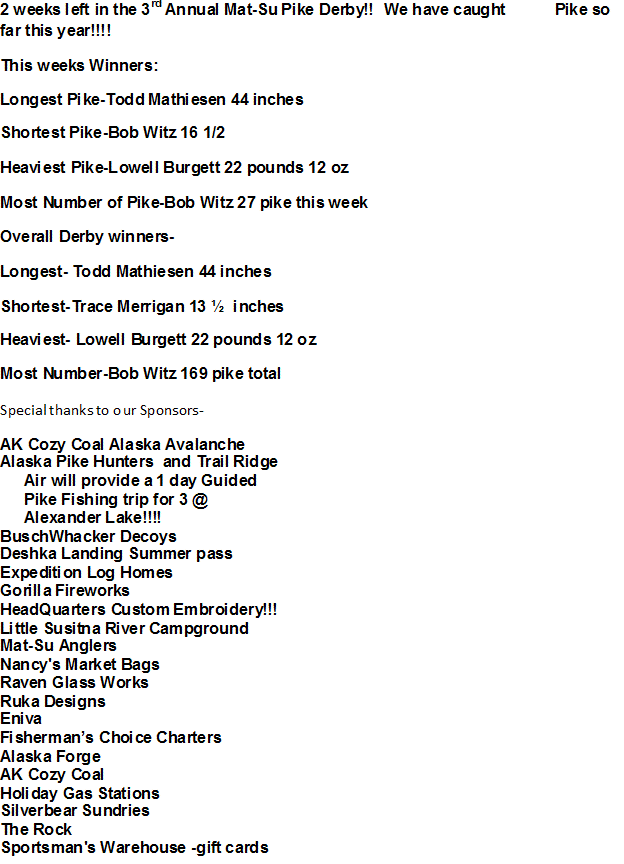 Overall Winners:week 5
Longest-Jason Sharlow-41 1/2 inches
Shortest-Trace Merrigan-13 1/2 inches
Heaviest-Ginger Kumpula- 19 1/2 pounds
Most #-Bob Witz- 142 total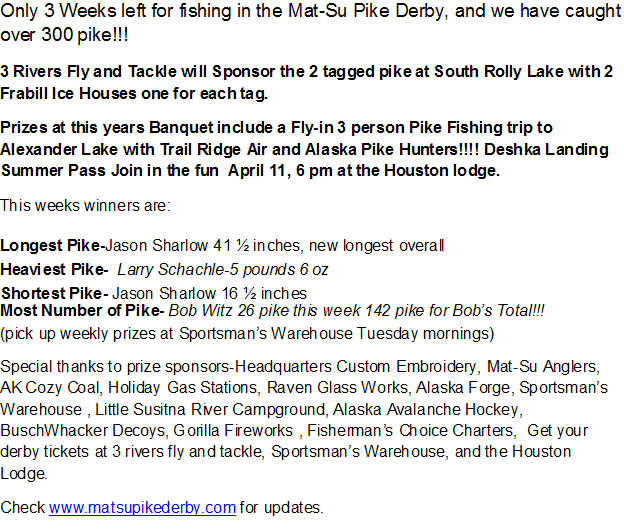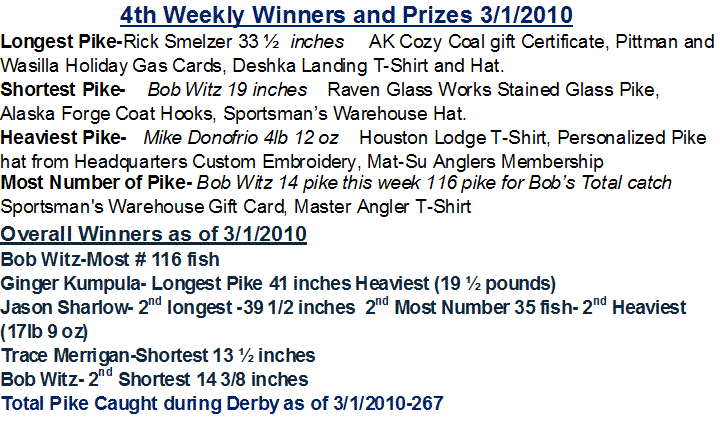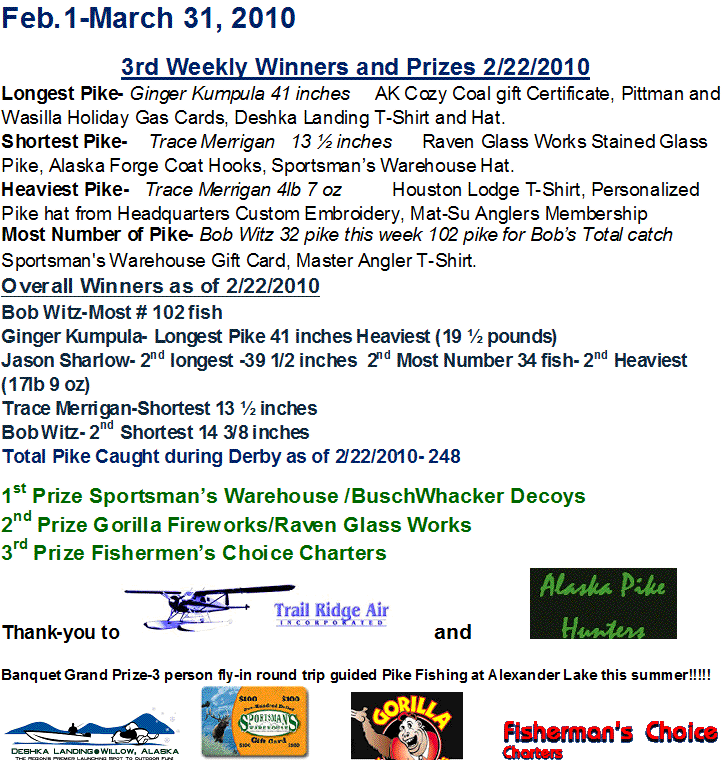 Please pick up your prizes at the Wasilla Sportsman's Warehouse customer service desk.
Ginger Kumpula with her 41 inch pike!!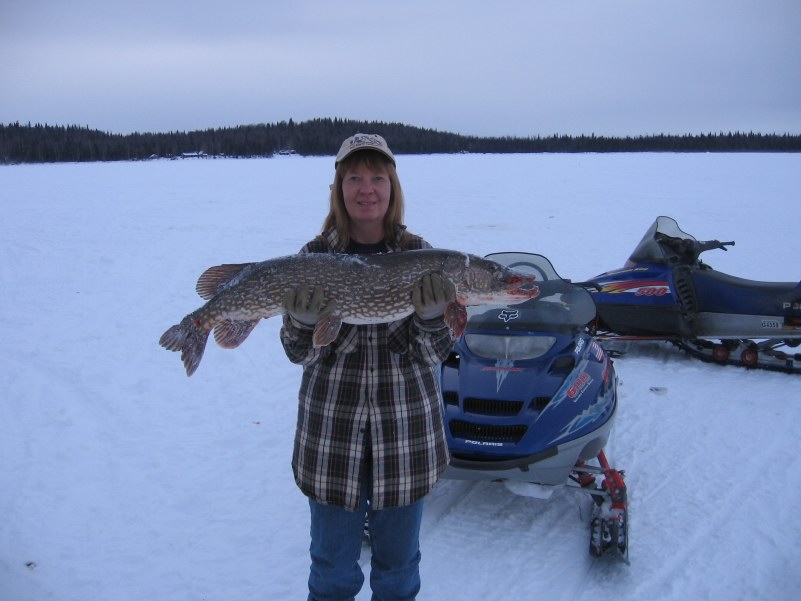 Overall derby leaders 2/22/2010:
Longest-41" Ginger Kumpula
Shortest-Trace Merrigan- 13 1/2
Heaviest-Jason Sharlow-17lb 9 oz
Most Number of Pike total-Bob Witz-102
Total Number of Pike Checked in-248
2nd Weekly Winners 2/15/2010: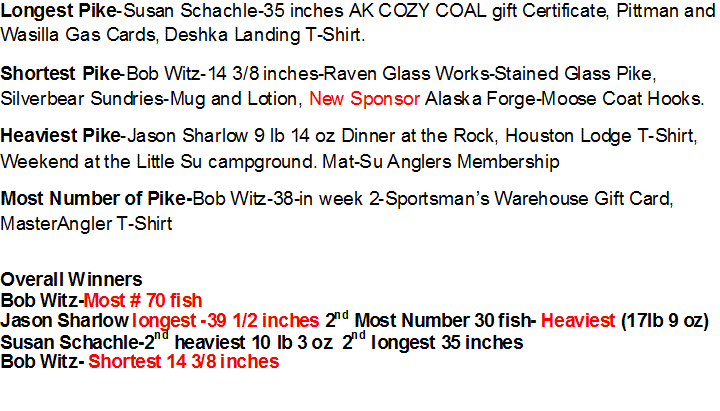 Total Checked in 2/15/10-126
1st WEEKLY WINNERS!!!!! Week ending Sunday 2/7/2010:

New weekly sponsor
Alaska Forge
Moose coat hooks made here in the Mat-Su!!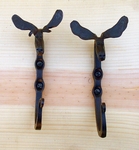 Weekly winners will be posted at Sportsmans Warehouse, 3 Rivers Fly and Tackle and the Houston Lodge and Visitor Center on Tuesday's.
Than-you to 100.9 fm Country Legends and on matsupikederby.com.
All weekly prizes will be delivered in Re-useable canvas bags donated by Nancy's Market Bags.
2 South Rolly Tagged Pike Prize:2 ice houses from 3 Rivers fly and tackle
Awards Banquet: April 11, 2010 6 pm Houston Lodge
2010 Banquet Prizes for the Mat-Su Pike Derby

Alaska Pike Hunters Website
and
Trail Ridge Air
-1 day Guided Pike Fishing trip for 3 @ Alexander Lake!!!! Congratulations Breanna

Deshka Landing
Summer pass-

Sportsman's Warehouse
Gear and Gift Cards

Expedition Log Homes

Little Susitna River Campground

HeadQuarters Custom Embroidery!!!

AK Cozy Coal

Ruka Designs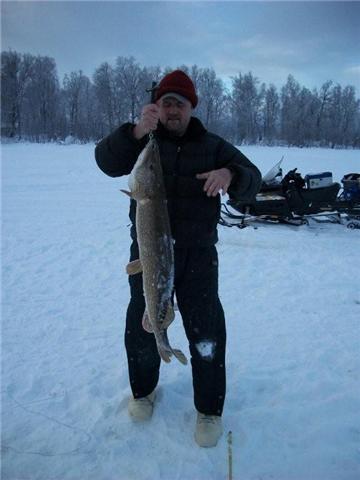 42 incher caught by Bob Pence
2009 Results-
Shortest
1-Steve Runyun 12 "
2-Greg Busch 12 1/2
3-Bob Witz 15"
4-Bob Witz 15"
5-Greg Busch 16" Bob Witz 16"
6-Bob Witz 16 1/4"
7-Mike Donofrio 16 1/2"
8-Hiedi Sult 16 1/2"
9-Dan Armstrong 17"
10-Bob Witz 17"
Longest
1-Kaleb Summit 46"
2-Ed Sliker 41 1/2"
3-Rick Smeltzer 38 1/2"
4-Ed Sliker 38"
5-Breanna Seime 31"
6-Jason Sharlow 31"
7-Ed Sliker 31"
8-Douglas Wilbur 30"
9-Susan Schach=le 30"
10-Bob Witz 29 3/4
Heaviest
1-Jeff Trotter 19 pounds
2-Jason Sharlow 11 pounds 11 oz
3- Bob Witz 10 pounds 12 oz
4- Bob Witz 9 pounds 2 oz
5-Patrick Merrigan 8 pounds 8 oz
6- Bob Witz 7 pounds 8 oz
7- Raelynn Moehring 6 pounds 2 oz
8-Travis Shultz 6 pounds 2 oz
9-Bob Witz 6 pounds 2 oz
10-Douglas Wilbur 6 pounds 1 oz
Most Number of Pike 09
1-Bob Witz 70
2-Jered Cizek 42
3-Clark Meyers 41
4-Greg Busch 23
5-Raelynn Moehring 14
6-Dan Armstrong 12
7- Ed Sliker 12
8-Susan Schachle 11
9-Doug Wilbur 10
10-Jason Sharlow 10
Larry Schachle 10
46 incher!!!!!! 21 pounds 7 oz.!!
Kaleb Summit checked in at 3 Rivers Fly and Tackle!
Caught at Long Lake .............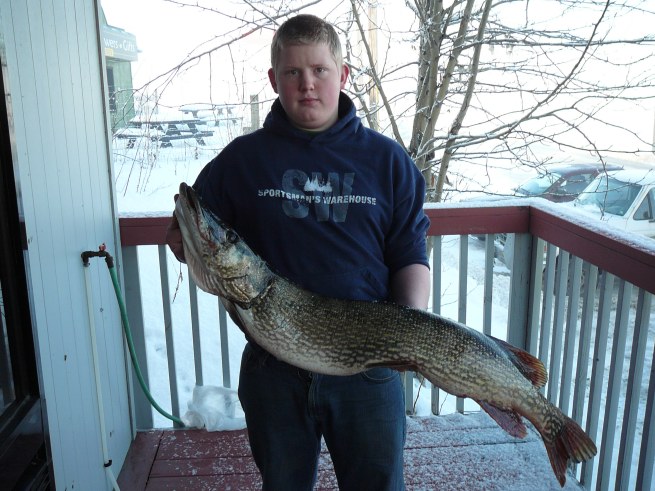 Thank-You Lyn Carden and Mike Hudson for having a camera ready for this trophy fish!!!!!
Jeff Trotter 19 pound pike
Sponsors of the 2009 Mat-Su Pike Derby:
Thank-You Susitna Rotary For volunteering to freight in our supplies for a fun event!!!!
Family Fun Days- Sponsored by Expedition Log Homes! Thanks Robin and Mark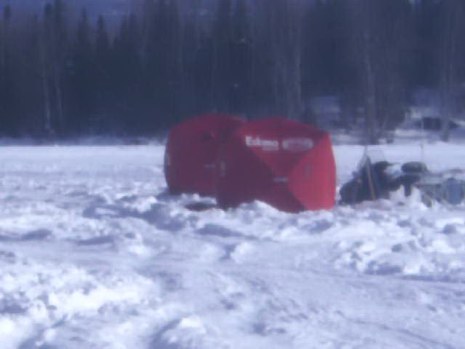 Nancy Lake Family Fun Days
Name of Business________________________________________________________________________
Type of Donation_________________________________________________________________________
Value of Donation or Sponsorship___________________________________________________________
Please mail your information to :Houston Chamber of Commerce PO BOX 356 Houston AK 99694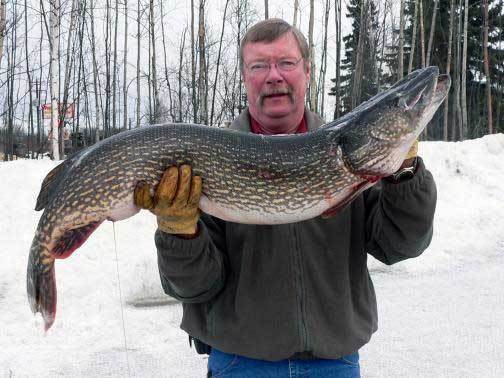 Jacie Harts winning pike from 08 26 pounds.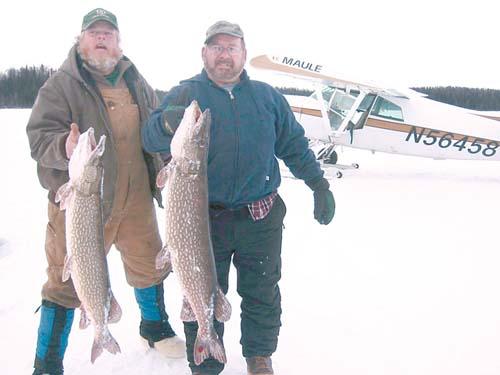 Pike spearing guide Mark Braaten, left, and Eagle Riverís Dan Markgraf pose with pike caught last month. Markgrafís 41-inch fish tied for first place in the Mat-Su Pike Derby. (Photo courtesy of Arrowhead Outfitters)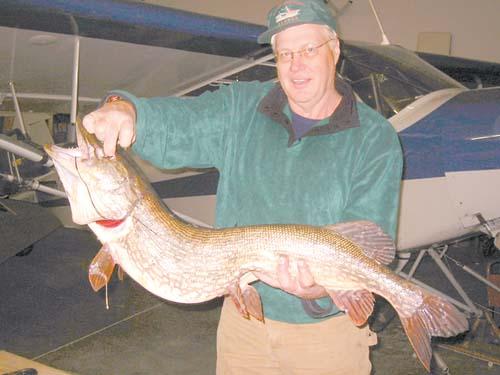 Anchorageís Peter Aftreth poses with his 41-inch northern pike caught earlier this winter while spear fishing with Arrowhead Outfitters. Aftreth tied Eagle Riverís Dan Markgraf for the longest fish entered in the ConocoPhillips Mat-Su Pike Derby. (Photo courtesy of Arrowhead Outfitters)

and the winner is!!!!!!!!!

Private investigators believe Wisconsin man smuggled in the winning fish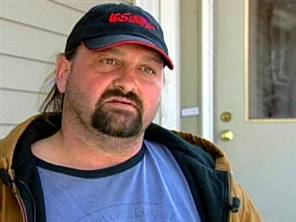 Fish tale causes big stink
Feb. 25: One Wisconsin fisherman has caused a big stink after being accused of cheating during an ice fishing contest by bringing in, not catching, a big fish.
KARE's Allen Costatini reports.
NBC News Channel

updated 8:29 a.m. HT, Wed., Feb. 25, 2009
SOMERSET, Wis. - Lee Shehow had a whopper of a fish tale.
Shehow, of New Richmond, claimed to have won Saturday's ice fishing contest on Bass Lake in Somerset after pulling up a northern pike weighing 2.42 pounds.
TV cameras were rolling when he was asked what he would do with the grand prize, a $27,000 Dodge pickup truck. He replied: "Drive it like it's stolen."
But private investigators working for the tournament suspected the winning fish was smuggled in.
Under contest rules, the winner was offered the chance Sunday to take a lie detector test and refused, organizer John Montpetit said, and that meant the prize had to go Tuesday to the runner-up, Monica Slimmer, of La Crosse, who caught a northern pike weighing 1.72 pounds.
Shehow denied cheating when interviewed by KARE-TV of Minneapolis-St. Paul. He said he caught the fish fairly and only gave up the prize because he didn't want to cause bad publicity for the Somerset Youth Athletic Association, which had put on the tournament as a fundraiser.
No phone listing could be found for Shehow when The Associated Press tried to reach him Tuesday night for further comment.
More from msnbc.com


Copyright 2009 The Associated Press. All rights reserved. This material may not be published, broadcast, rewritten or redistributed.
This prayer is powerful, and prayer is one of the best gifts we receive.
There is no cost but a lot of rewards. Let's continue to pray for one another.
The prayer:
Father, I ask You to bless my friends, relatives and those that I care deeply for, who are reading this right now. Show them a new revelation of your love and power. Holy Spirit, I ask You to minister to their spirit at this very moment. Where there is pain, give them Your peace and mercy... Where there is self-doubt, release a renewed confidence through Your grace...
Where there is need, I ask You to fulfill their needs. Bless their homes, families, finances, their goings and their comings. In Jesus' precious name. Amen.