Welcome to the Houston Alaska Chamber of Commerce inc.
|
home


2012 5th Annual Mat-Su Pike Derby !!!!!!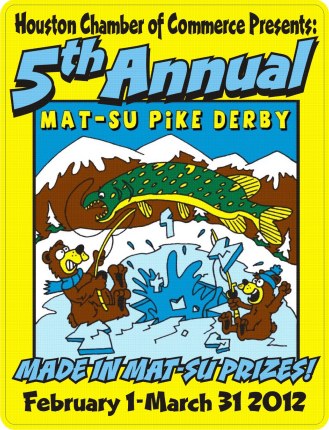 Final Results:
Longest: Nick Allen 37 1/2 in
Shortest: Jeff Trotter 12 1/2 in
Heaviest: Ben Smith 13.1 lbs
Most Number: Clark Meyers 81
See you at the Banquet on April 15 6 pm Houston Lodge
Week 6
Longest Joe Marquis
Shortest Bob Witz and Clark Meyers
heaviest Bob Witz
Most Clark Meyers
WEEK 5
Clark Meyers-Longest-25 3/4 in., Most # 22 58 total
Mike Donofrio-Shortest 15 1/2 inches
Week 4 winners
Clark Meyers Shortest 15 3/4 in
Bob Witz Most number-9 43 total and heaviest 3.3 pounds
Scott Byron Longest 34 1/2 in
Prizes will be at the Houston Lodge Fri afternoon
Week 3 Winners!!!
Thank-you Usibelli Coal for gifts!!
Thank-you to Raven Glass Works, Klondike Candies, Make a Scene Newspaper for Advertising our event. Silvertip Design, Fish hook Wildlife Studio.
Week 3
Nick Allen-37 1/2 in Longest- New derby leader.
Joel Ringler-12 pounds 4 oz
Clark Meyers- 35 Most number this week.
Susan Schachle and Mike Donofrio tied Shortest 15 1/2 inches. New Derby Leader!!!
Prizes are at the Houston Lodge!!!!
Week 2 Winners!
Joe Marquis-Longest 34 1/2 and heaviest 9.3 p
Bob Witz-Shortest- 18 in
Susan Schachle-23
Week 1 winners!! Wed. Feb 15,2012
Longest-35 1/2 inches- Ben Smith(13 pounds.1)-Fishhook Wildlife TaxidermyGift Certificate, Klondike Candies
Shortest 17 inches- Mike Donofrio-SilverTip DesignT-Shirt
Heaviest-4.8 pounds Bob Witz- Raven Glass Works
Most Number-19 Bob Witz- HQ Custom Embroidery Hat
Pick up your prizes at the Houston Lodge Thursday around 5 pm.
To sponsor a prize for the 2012 Derby Call: 315-8486 Also friend us on facebook for updates.
RAFFLE For the BENEFIT MID-VALLEY SENIORS.
MVS-1000
1st Prize Sportsman's Warehouse card
2nd Prize Fireworks
3rd Prize Alaska Gun Racks
Raffle Prizes-Life Size Pike Mount from Fishhook Taxidermy Studio, Quilt, MEA Basket, 3 Rivers Custom Pike Rod. Many more
Weekly Prizes-Available on Thursday of each week at the Houston Lodge starting on the 15th Check-in sheets will be picked up on Wednesday mornings and prizes delivered and announced on Thursday at noon.
Pike Parties
Pending ice conditions..
Award Banquet @ Houston Lodge April 15th 2012.
Weigh-in and buy tickets at Sportsmans Warehouse, 3 Rivers Fly and Tackle.
________________________________________________________________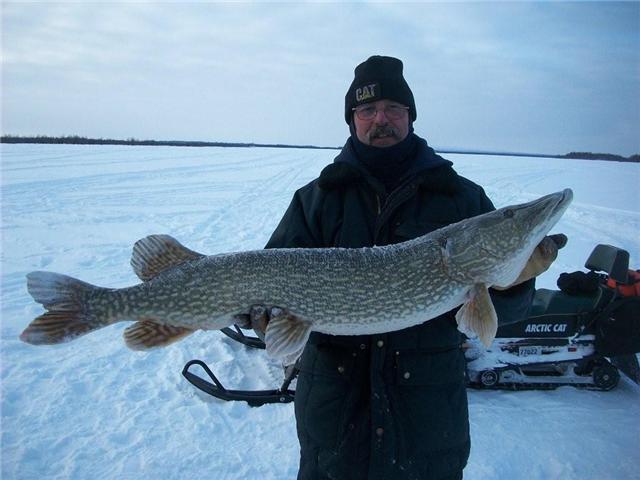 Lowell Burgett Heaviest Pike 22 lb 12 0z
Todd Mathiesen Longest 44 inches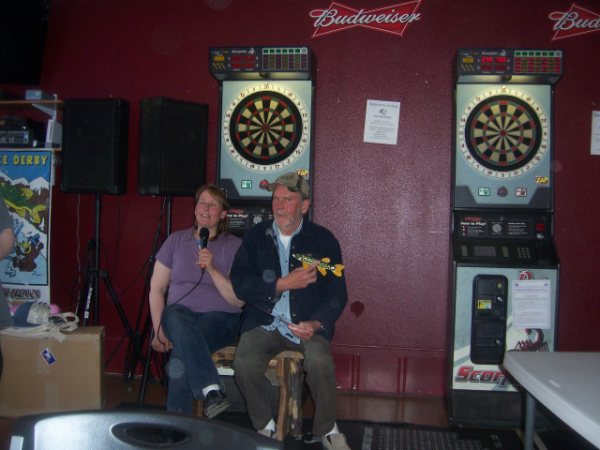 Bob Witz Most Number of Pike 205
Bench By Mark and Robin Braaten-Expedition Homes 3rd Year Sponsor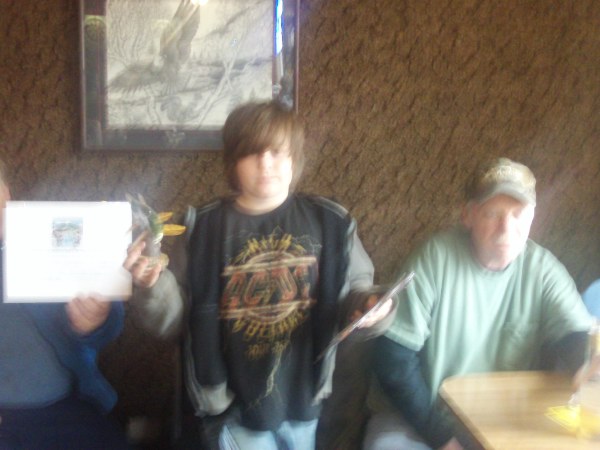 Trace Merrigan shortest 13 1/2 inches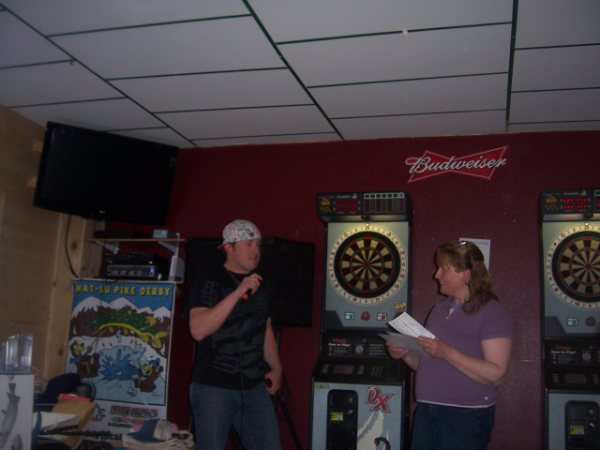 Jered Cizek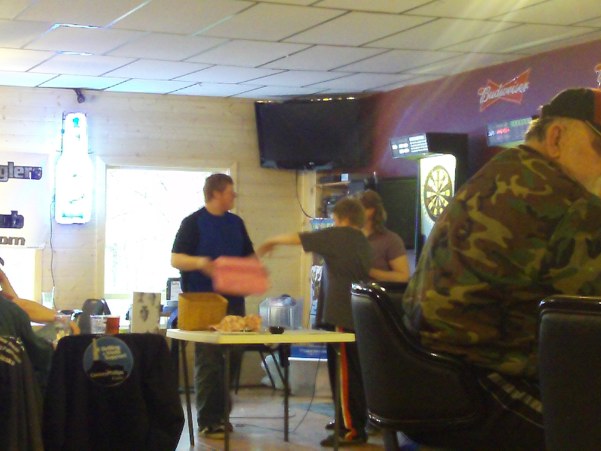 February 1- March 31, 2010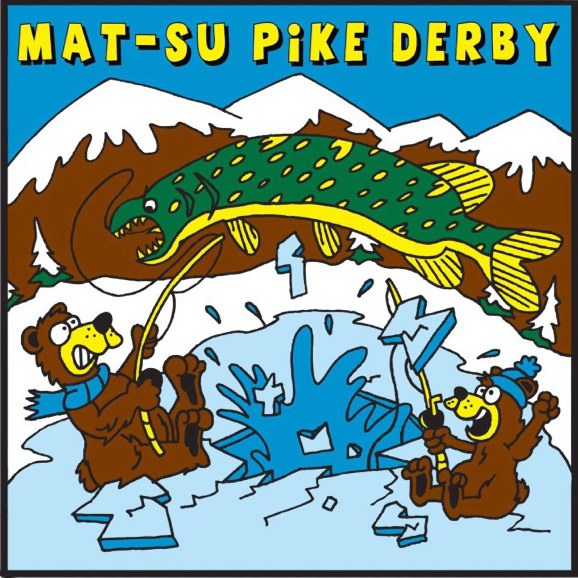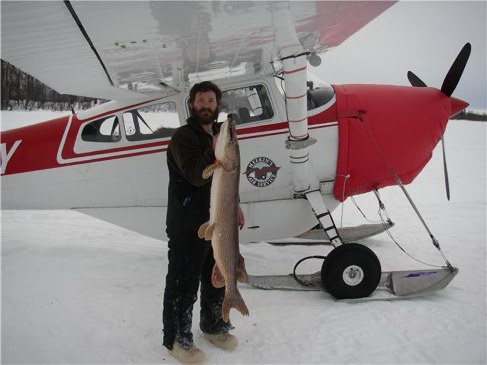 49 inch pike from Alexander Lake. Thanks Dave and Sam!!!
Please pick up your prizes at the Wasilla Sportsman's Warehouse customer service desk.
Ginger Kumpula with her 41 inch pike!!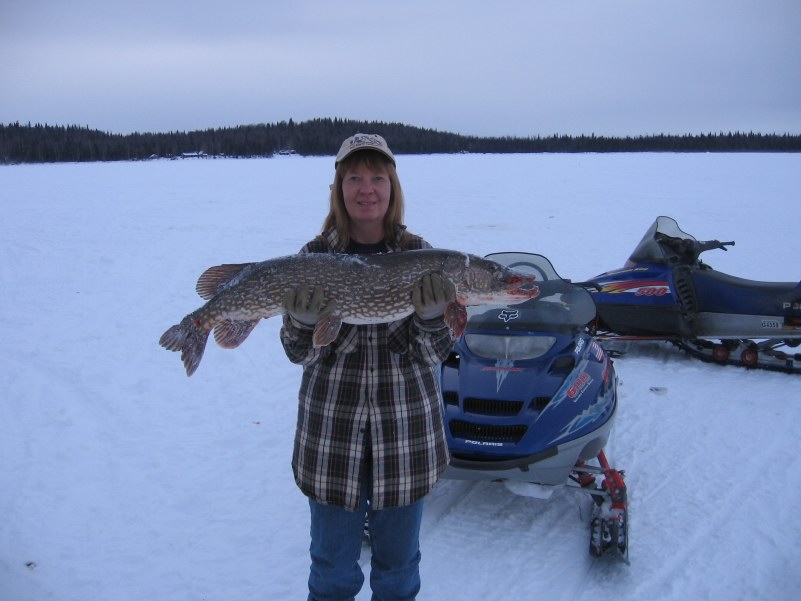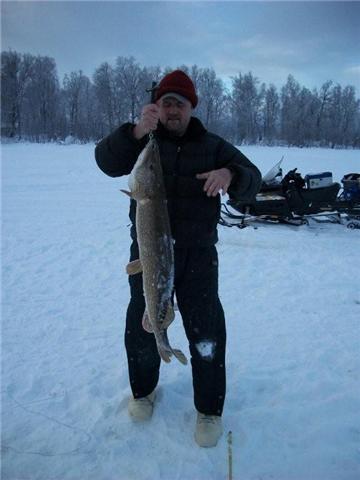 42 incher caught by Bob Pence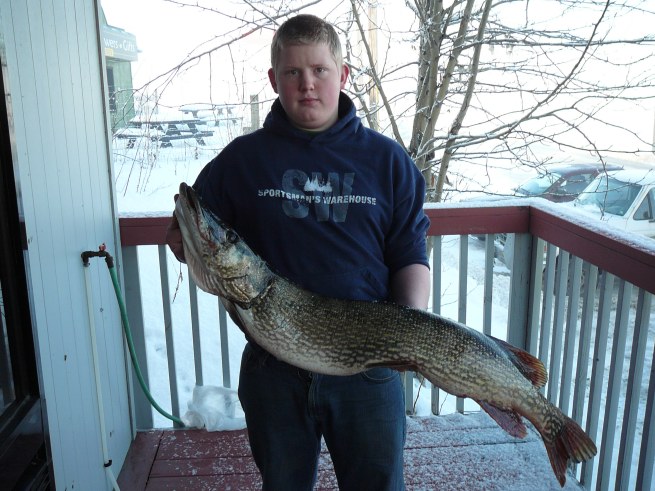 Thank-You Lyn Carden and Mike Hudson for having a camera ready for this trophy fish!!!!!
Jeff Trotter 19 pound pike
Thank-You Susitna Rotary For volunteering to freight in our supplies for a fun event!!!!
Family Fun Days- Sponsored by Expedition Log Homes! Thanks Robin and Mark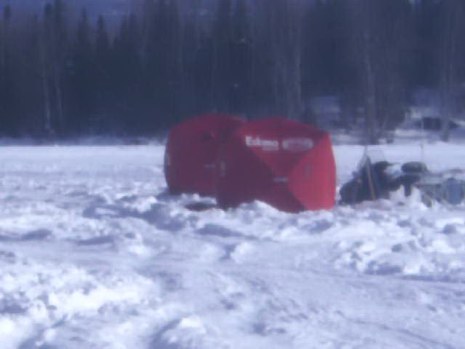 Nancy Lake Family Fun Days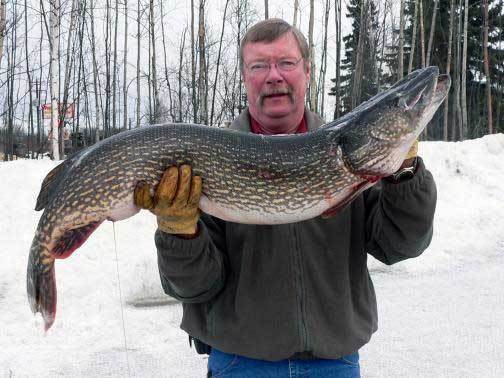 Jacie Harts winning pike from 08 26 pounds.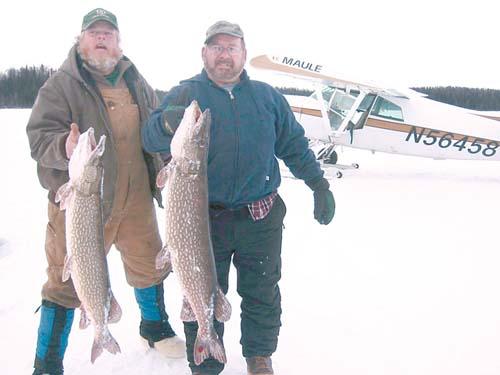 Pike spearing guide Mark Braaten, left, and Eagle Riverís Dan Markgraf pose with pike caught last month. Markgrafís 41-inch fish tied for first place in the Mat-Su Pike Derby. (Photo courtesy of Arrowhead Outfitters)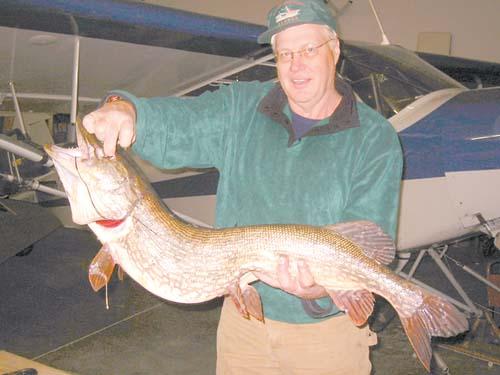 Anchorageís Peter Aftreth poses with his 41-inch northern pike caught earlier this winter while spear fishing with Arrowhead Outfitters. Aftreth tied Eagle Riverís Dan Markgraf for the longest fish entered in the ConocoPhillips Mat-Su Pike Derby. (Photo courtesy of Arrowhead Outfitters)

and the winner is!!!!!!!!!

This prayer is powerful, and prayer is one of the best gifts we receive.
There is no cost but a lot of rewards. Let's continue to pray for one another.
The prayer:
Father, I ask You to bless my friends, relatives and those that I care deeply for, who are reading this right now. Show them a new revelation of your love and power. Holy Spirit, I ask You to minister to their spirit at this very moment. Where there is pain, give them Your peace and mercy... Where there is self-doubt, release a renewed confidence through Your grace...
Where there is need, I ask You to fulfill their needs. Bless their homes, families, finances, their goings and their comings. In Jesus' precious name. Amen.