Next Chamber Meeting April 23, 2009 noon at the Houston Lodge.

Thank-You to our 2009 Mat-Su Pike Derby Sponsors:


1st Prize sponsor!! Weigh-in station and ticket sales.


(907) 495-3374

Gorilla Fireworks-2nd Prize Sponsor Fireworks Package




Howling Storm
-4th prize
4 ice fishing gear bags. Weekly longest pike prize.

1/2 hour repair on outdoor gear!!




Ticket Sales at Willow Carnival Booth #20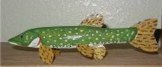 Luce's Lodge-733-1942



4 free memberships



Weekly Prize and 6th place prize.

RuKa Designs- Wooden Pike Drawing Prize



Tickets, Weigh in, Custom Ice Fishing pole.

Houston Lions-Family Day Cabin #3 Stop by for BBQ.

Win a free night at Nancy Lake at the Willow Carnival Booth #20

Houston Lodge-Headquarters, Awards Night Dinner 2 Gift Certificates for Dinner for 2.